We went swimming last Sunday and I was surprised how Kendrick enjoyed being in the water.  He's not so much into swimming but last Sunday was totally different, I guess he already outgrew his hatred towards water. I mean, he's not  scared of it,but swimming is not really his thing. Usually, whenever we go for a swim,he just stay on the side and play but lst Sunday, he stayed in the water longer than I expected and even told me he wanted to do a swimming lesson once we go back to US.
Here's a quick pose at the entrance;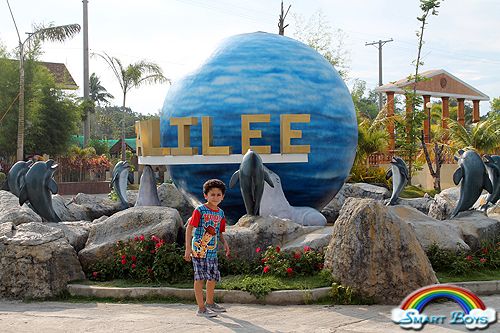 and here he is running around still have the floter around his body;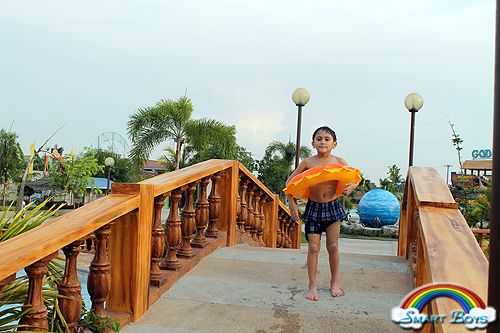 I told his dad and even him were very surprised,but I think he is now a big boy, :)
And since we went swimming last Sunday instead of buying the affordable dj stands that I saw two weekends ago, it is supposed to be for my nephew.  This weekend is our schedule to pick it up.